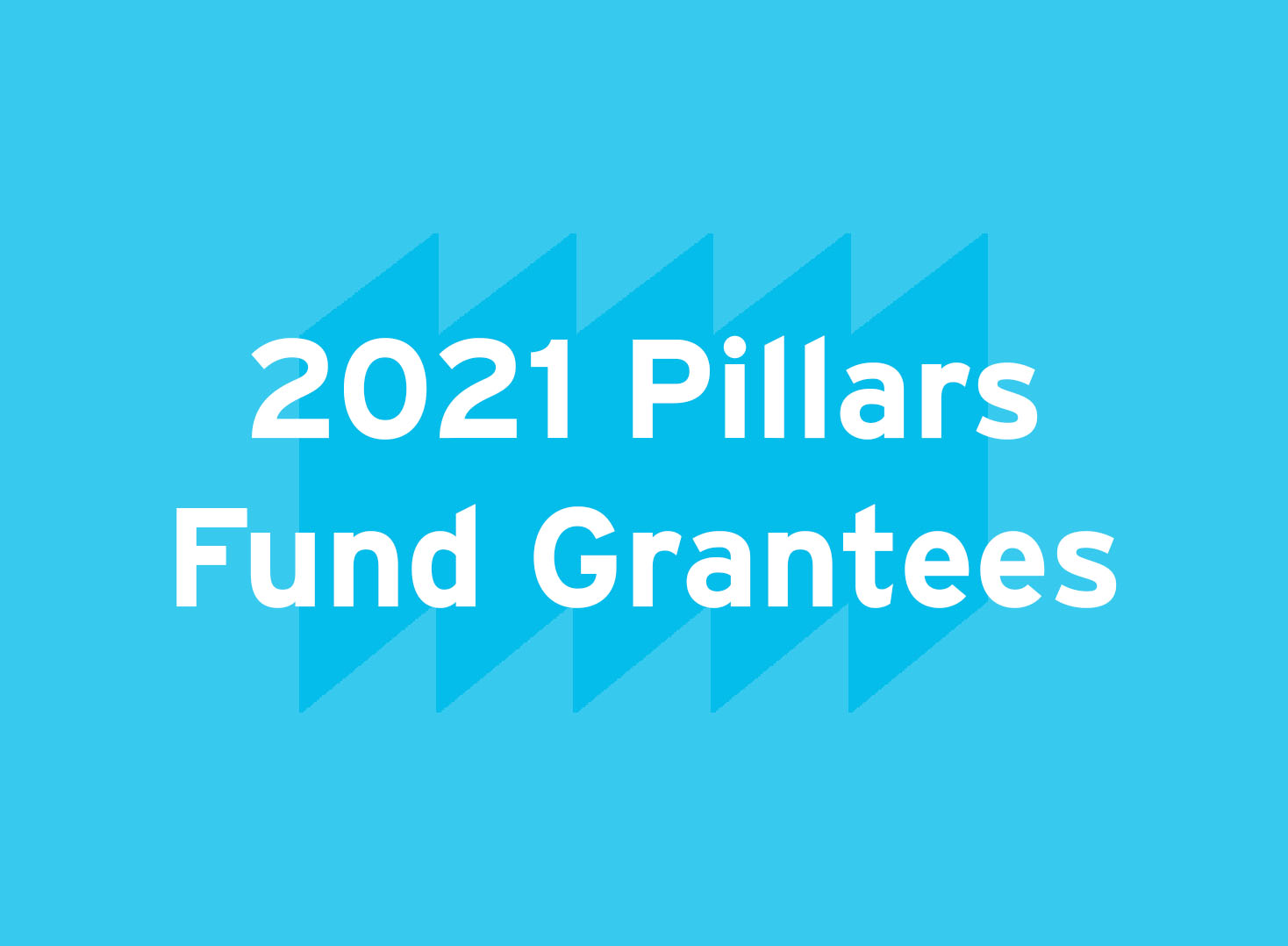 Pillars Fund
Announcing the 2021 Pillars Fund Grants
Posted By Pillars Staff / March 1, 2021
Pillars Fund is honored to announce the recipients of our 2021 Catalyze Fund, an annual initiative designed to support a vibrant, multidisciplinary network of Muslim leaders who advance social good. Impacting communities across the country, the 2021 Pillars Catalyze Fund supports 30 Muslim-led organizations with a combined $1 million in grants.
Pillars invests in a growing community of Muslim leaders who are developing thoughtful approaches to complex challenges of inequity and injustice and, in doing so, catalyzing just public policy and social good. The 2021 Catalyze Fund supports organizations that reimagine public safety, promote mental health and wellness, and build civic power.
"Pillars is proud to support a community of Muslim leaders and organizations who are at the forefront of movements for justice. This year's grantee portfolio continues that tradition," said Kashif Shaikh, Pillars Co-Founder and President. "For decades our communities have gone underfunded and unrecognized. By uplifting these initiatives, we hope the world takes notice of the abundance of talent Muslims in the U.S. have to offer."
For the first time ever, Pillars is distributing a select number of multi-year grants to allow for sustainable, long-term growth of the organizations we serve.
Pillars grantees include: Action Center on Race and the Economy, American Muslim Advisory Council, American Muslim Civic Leadership Institute, The Appellate Project, Believers Bail Out, CUNY CLEAR, Dream of Detroit, Emgage Foundation, Faith in Action, Georgia Muslim Voter Project, Global Deaf Muslim USA, Hurma Project, IL Muslim Civic Coalition, Inner-City Muslim Action Network, Institute for Social Policy and Understanding, International Museum of Muslim Cultures, Inverse Surveillance Project, MPower Change, MUHSEN, Muslim Advocates, Muslim Anti-Racism Collaborative, Muslim Mental Health Lab, Muslim Wellness Foundation, New American Leaders, Pillars of the Community, Project South, Reviving the Islamic Sisterhood for Empowerment, Sahaba Initiative, Sapelo Square, Vigilant Love.
Since 2010, Pillars has invested more than $6 million in grants to create opportunities for Muslims in the U.S. to tell their own stories, build community, and fight injustice through the media, arts, public discourse, and civil society.
"Muslims in the United States have long envisioned and acted to advance justice in communities across the country," said Kalia Abiade, Pillars Vice President of Programs. "This is a critical time and exciting opportunity to invest in so many of today's Muslim leaders who carry that legacy. They are not only changing the narrative around our most pressing issues—racial justice, gender equity, mental health and wellness, and more—but pursuing policy and societal change that will benefit us all."