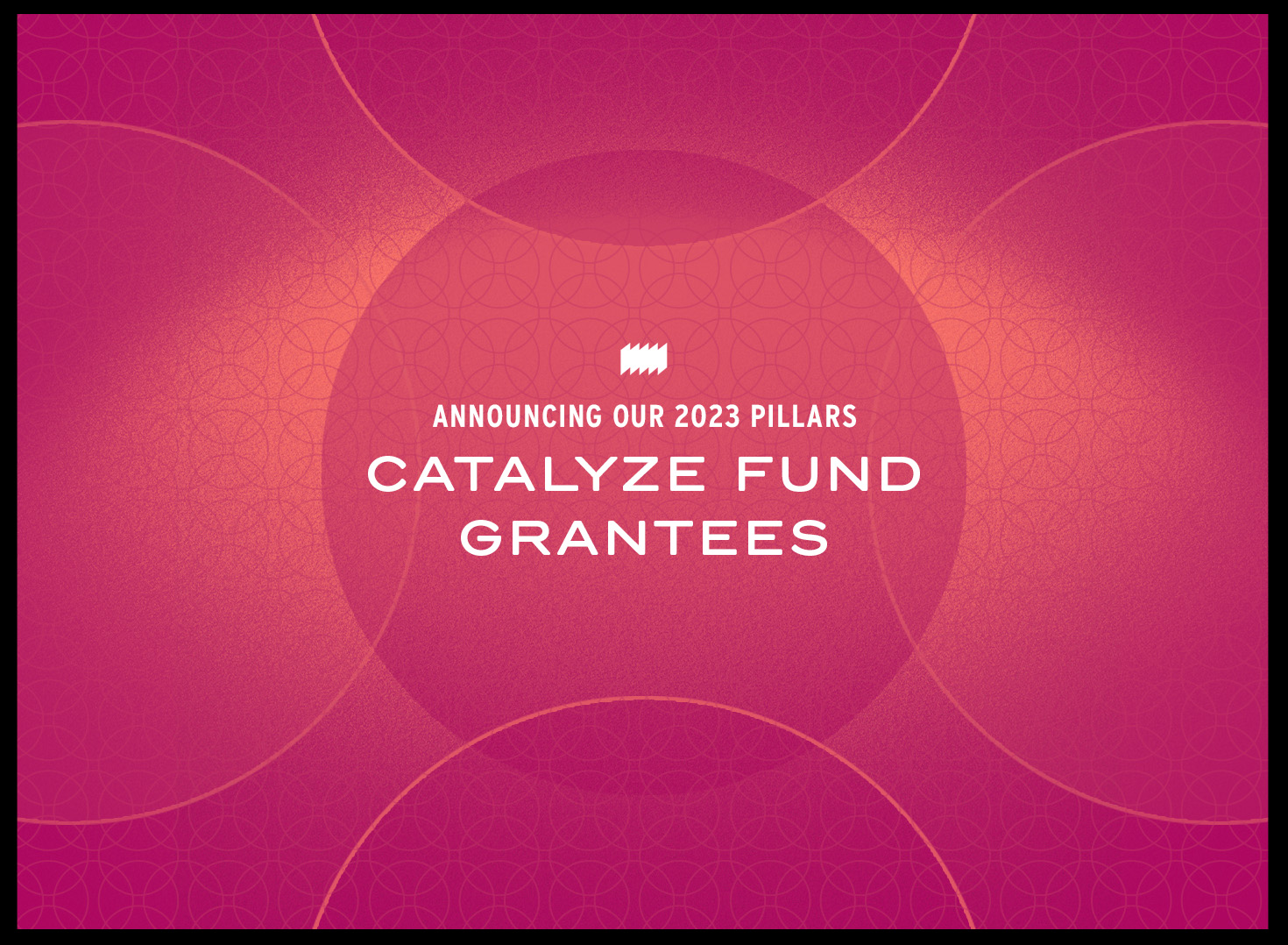 Pillars Fund
Pillars Fund Grants $2 Million to Muslim Nonprofits Leading Social Change
Posted By Pillars Fund / April 5, 2023
The Chicago-based foundation distributed grants to 31 Muslim-focused nonprofits fueling social transformation across the United States.
CHICAGO — Today, Pillars Fund is excited to announce the recipients of the 2023 Pillars Catalyze Fund grants, an annual initiative that supports a vibrant group of Muslim civic leaders in the United States. This year, Pillars is supporting 31 Muslim-focused nonprofits with a combined $2 million in grants.
Pillars is a Chicago-based foundation, and its community of Muslim donors has been supporting Muslim-led social change for more than a decade.
"Muslim-led organizations are severely underfunded in philanthropic spaces. We work to fill that gap at Pillars," said Kashif Shaikh, Co-Founder and President of Pillars Fund. "In amplifying the transformative power of our grantee partners, we hope other funders will recognize the brilliance of Muslim leadership."
Pillars grantee partners are challenging the status quo when it comes to mass surveillance, immigrant detention, mental health, suicide prevention, voter engagement, and so much more.
As cities across the country gear up for key mayoral races, Pillars grantee partners are laying the foundation for strong Muslim civic participation through voter registration and candidate training. Pillars grantee partners are educating community members on how to hold local law enforcement accountable and representing Muslims caught in the cross hairs of unlawful government oversight and surveillance. And Pillars grantee partners are publishing rigorous research on suicide and using this information to train religious leaders on what to do during a mental health emergency.
"Muslims have always been at the forefront of social justice movements in the United States," said Amirah Fauzi, Program Director of Catalyze Fund at Pillars Fund. "Our leaders are working toward solutions that reach across race, religion, class, and gender. It's a privilege to support the innovative work of our Catalyze Fund grantee partners."
"There are so many forces that are unseen and dark when it comes to politics and our democracy work. And often it is targeted at Muslim candidates and leaders," said Ghida Dagher, CEO and president of 2023 Pillars grantee partner New American Leaders. "To be able to say that there is an institution that is behind you, that is supporting you, that is empowering you, is something that I think builds a lot of courage."
To all of its grant recipients, Pillars offers flexible funding, professional development opportunities, digital media support, and networking within nonprofit and philanthropy spaces to develop relationships with established institutions.
"Pillars Fund is at the forefront of an ideological change that we are beginning to see in philanthropic circles across the U.S. They have recognized that unless funders have real relationships with the people that they're funding, and unless programs are looked at as a learning opportunity where funders and awardees move forward together, that they are just repackaging the same problematic top-down systems that have failed our communities. Those systems do not lead to real change," said Khalid Alexander, founder and president of 2023 Pillars grantee partner Pillars of the Community.
The 2023 Pillars grantee partners include the following organizations:
More information about Pillars grants is available on our portfolio page.
ABOUT PILLARS FUND
Pillars Fund amplifies the leadership, narratives, and talents of Muslims in the United States to advance opportunity and justice for all. Since our founding in 2010, Pillars has distributed more than $9 million in grants to Muslim organizations and leaders who advance social good. We invest in community-focused initiatives, push back against harmful narratives, uplift Muslim storytellers, and organize Muslim donors to give together strategically. Learn more at pillarsfund.org.