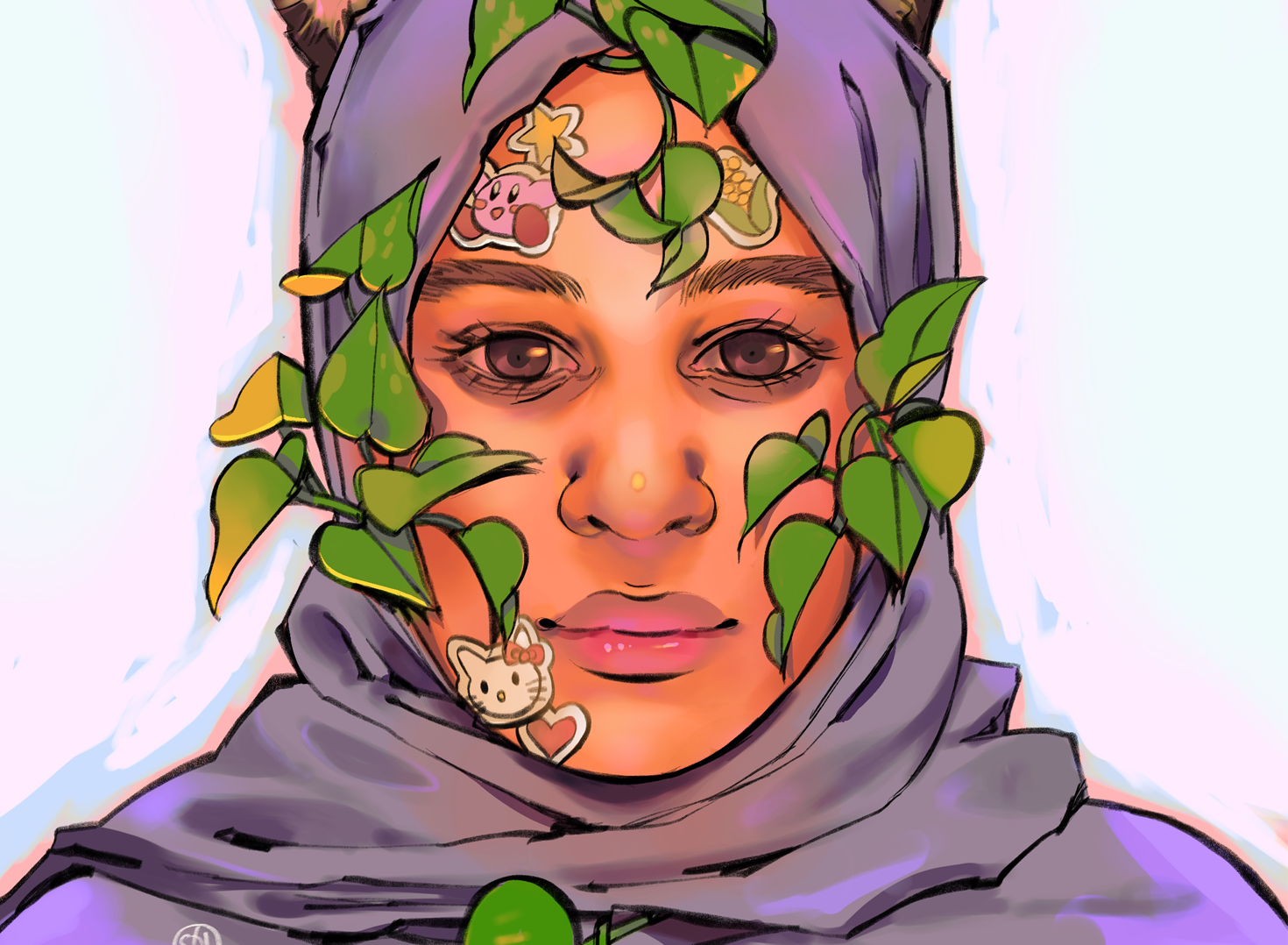 Pillars Fund
Meet a Muslim Artist: Alaa Saeed
Posted By Pillars Fund / July 18, 2023
Artist Alaa Saeed (@its_meee_alaa on Instagram) is a Muslim pediatric resident based in New York City. When she's not sketching or practicing medicine, you might find her hiking somewhere in the wilderness.
Alaa collaborated with Pillars Fund to design an illustration celebrating the brilliance and versatility of Muslim creatives. Her beautiful art was featured on the cover of Khayál: A Multimedia Collection by Muslim Creatives, co-authored by Pillars' Muslim Narrative Change (MNC) Fellows. These fellows are poets, writers, activists, scholars, historians, and artists who are developing a roadmap for telling authentic Muslim stories.
Pillars asked Alaa about how her identity informs her art and the importance of supporting Muslim creatives. Below are edited excerpts from our email exchange.
How did you arrive at your artistic style?
I was a sketcher before becoming a comic artist (if I can say that about myself). Before having the convenience of a portable iPad, carrying around a sketchbook and sketching on the go was what I did on the regular.
A few years back, you created a webcomic called "Dailies of a Junior Doc." How much of the series was based on your own experiences? And more generally, how does your art complement your work as a doctor?
That comic was a very realistic venting diary documenting my life as a pediatric intern. I illustrated strange things I saw while working that were seemingly normal to others, and I believe that I wasn't close to scratching the surface. A fun fact is that none of my colleagues back then knew that I drew. Art provided an escape, a source of wellness to me as a doctor, and a source of income as well since I was barely paid for my years as a doctor in Sudan.
How does your identity inform your art in today's world?
My art is a strong and powerful voice enabling me to show the world my true identity through a different light compared to how I would be perceived otherwise from the influence of media or ingrained biases. This realization made me move towards pursuing art that represents me as a Black Muslim woman rather than a Western or an Asian or Japanese style or identity, which was how I originally started as an artist.
Why do you think it is important to support Muslim artists more broadly?
I jumped at this opportunity to represent other Muslim artists with my art because, in this day and age, it is important for us as Muslims to be as visible as we can and to support one another. We have a lot to give to the world, and we should let the world see the beauty in our art, religion, and culture.