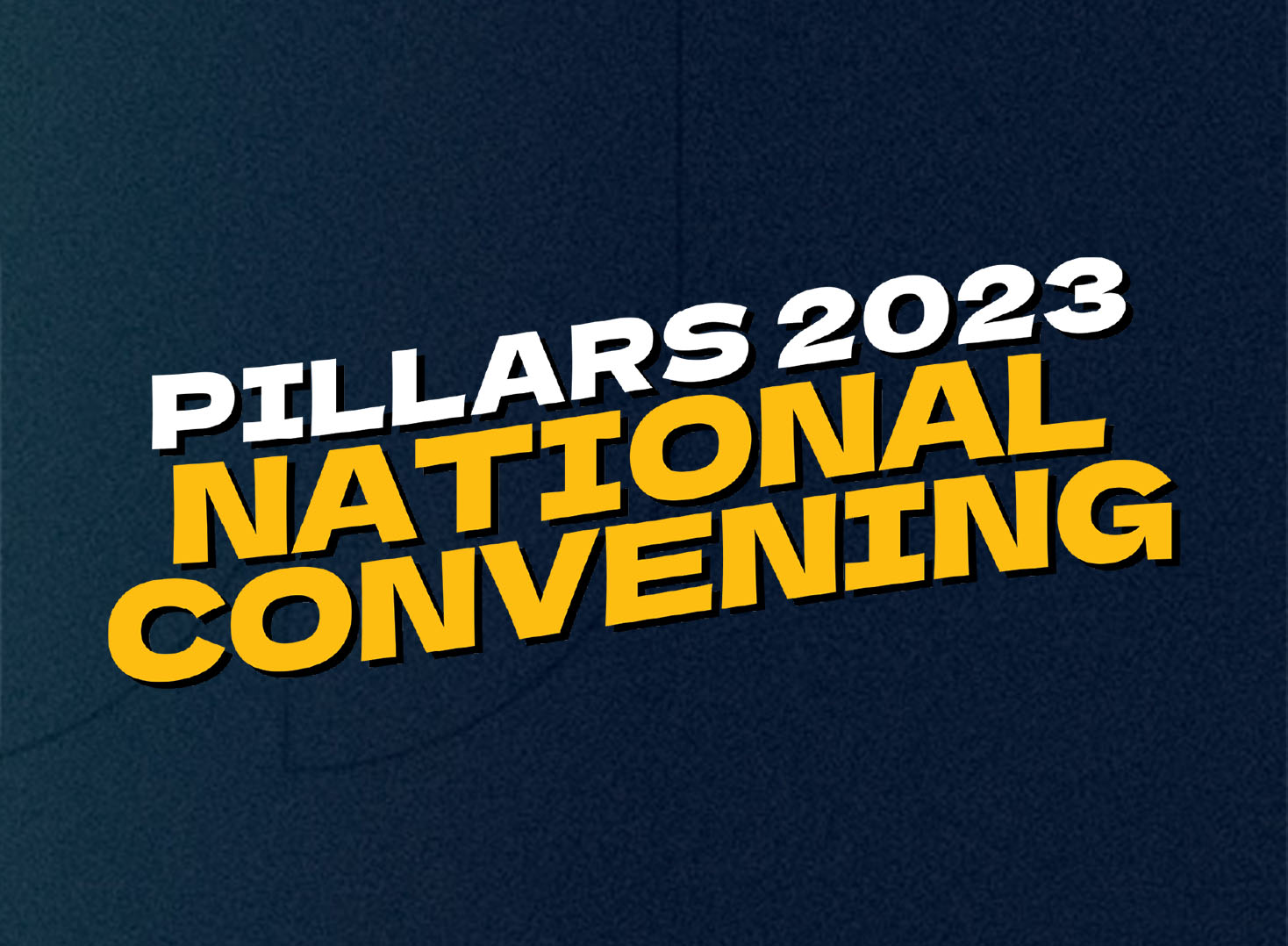 Pillars Fund
Pillars 2023 National Convening: Meet Our Speakers
Posted By Pillars Fund / August 23, 2023
This September, Pillars Fund will gather in Atlanta with our grantee partners, fellows, partners, and supporters for the Pillars 2023 National Convening. This convening was created to bring together Muslim leaders and artists to feel rooted in a larger movement, equipped to confront the challenges ahead, and energized to work toward a collective future.
Our sessions will include a workshop focused on radical self love, exercises to hone our story-listening skills, an insider look at funding and philanthropy, a panel featuring Atlanta-based organizers talking Atlanta-focused issues, a mother-daughter dialogue about intergenerational movement making, a film screening and talkback with a Muslim filmmaker, and a visioning workshop to help us build a collective, imagined future.
Learn more about the brilliant artists, speakers, and facilitators headlining our convening:
Featured Artists
Our featured Muslim artists are infusing our convening with music, poetry, art, and film.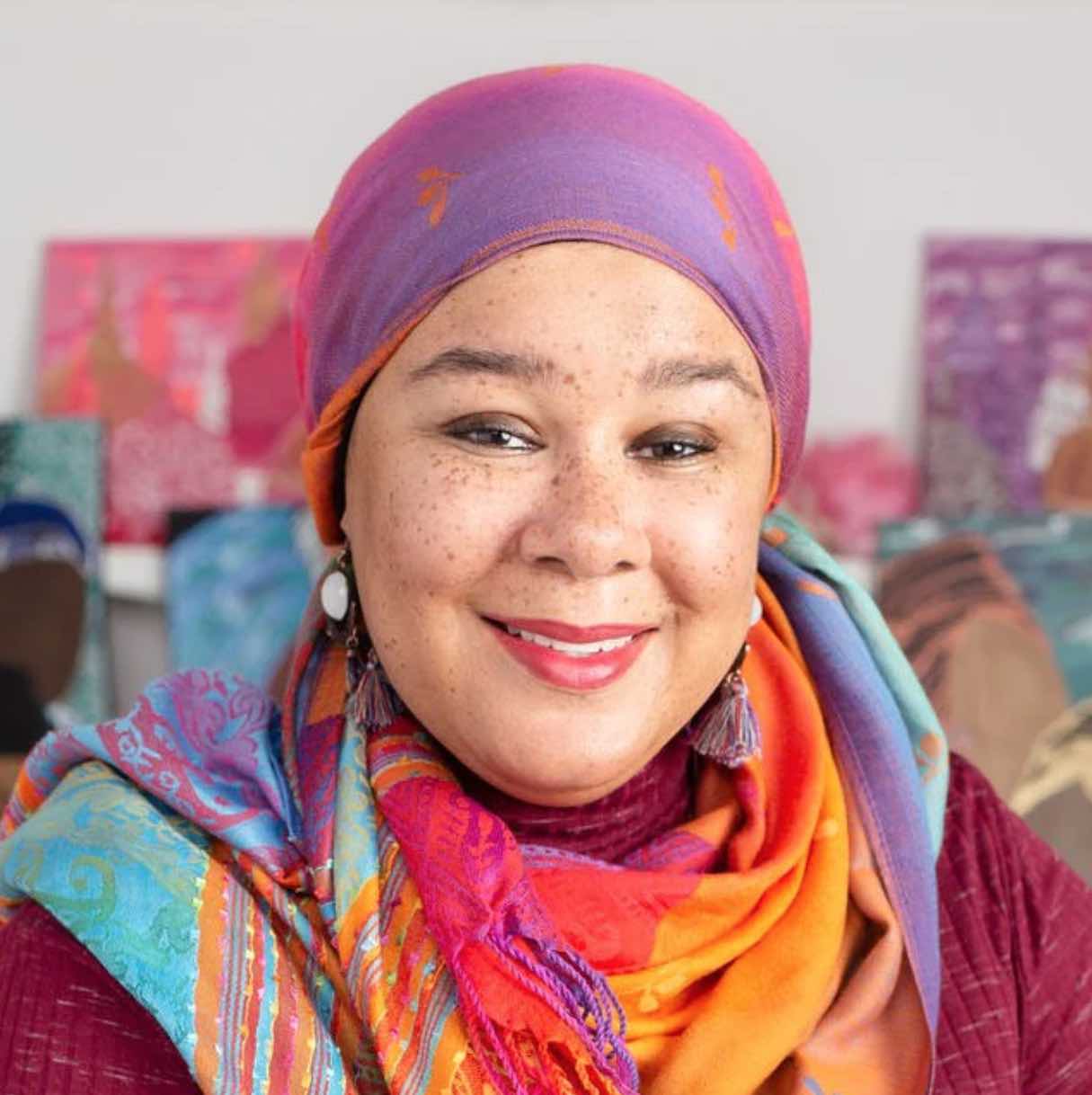 Kelly Izdihar Crosby is a multimedia artist and freelance writer. She is inspired by multiculturalism, faith, beauty, and color. Her work celebrates many issues that are dear to her heart: the beauty found throughout our world, uplifting depictions of women of color and Muslim women. A New Orleans native, she obtained her master's degree in arts administration from the University of New Orleans. Kelly Izdihar has displayed her artwork in various art shows and venues throughout the United States, Canada, and the United Arab Emirates. She was a 2018 Sacred Cypher Creative resident artist for the Inner-City Muslim Action Network and had her first solo exhibition in 2018 at the National Center for Civil and Human Rights. She is currently living in Atlanta, Georgia, and manages her online business, Kelly Crosby Art, where she sells her original works, prints, and merchandise. She is also a contributing writer for Halal Consumer magazine.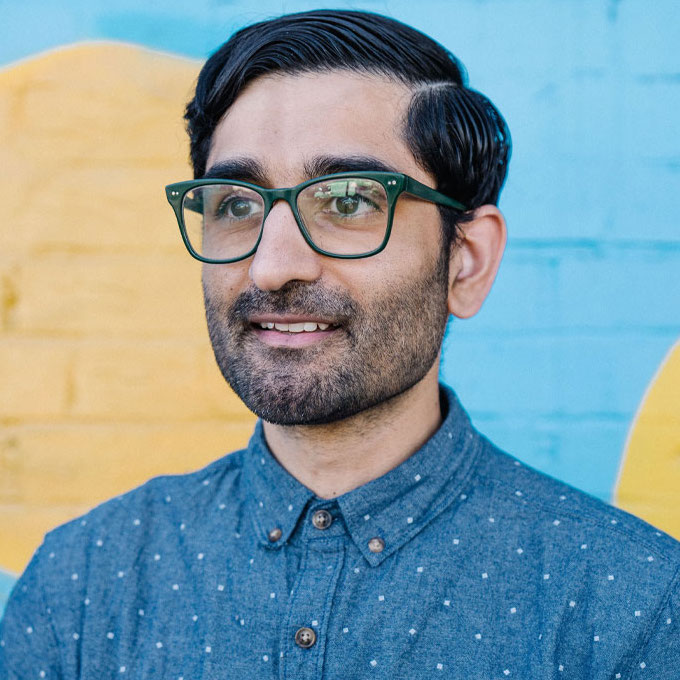 Imran J. Khan is a 2022-23 Pillars Artist Fellow and has written and directed a number of award-winning short films including "Timmy II," "The Drone and the Kid," and "Prom." His short films have screened at major film festivals, broadcasted nationally on PBS's Film School Shorts, and been awarded Vimeo Staff Pick. Imran is a former assistant editor at Walt Disney Animation Studios and has previously assistant edited a number of films including "Space Jam: A New Legacy" and "Minions: The Rise of Gru." He is a graduate of NYU's MFA Film production program and a San Francisco Bay Area native. His semi-autobiographical coming-of-age debut feature, "Mustache," premiered at the 2023 SXSW Film Festival
Omar Offendum is a Syrian-American rapper, spoken word poet, theatrical storyteller, and Pillars Muslim Narrative Change Fellow. Over the course of his 20-year career, he's been featured by BBC, PBS, and the LA Times; lectured at Harvard, Yale, and Stanford; and helped raise millions of dollars for humanitarian relief groups. Offendum was recently invited by the Qatar Foundation to perform during the FIFA World Cup 2022 in Doha. He was also named a Kennedy Center Citizen Artist Fellow, and a member of the RaceForward Butterfly Lab cohort for Immigrant Narrative Strategy. He currently resides in the great state of New York with his wife and two little children, while daydreaming about the jasmine tree-lined streets of Damascus.
Featured Speakers & Facilitators
Our featured speakers will graciously share their valuable wisdom and insight with our communities.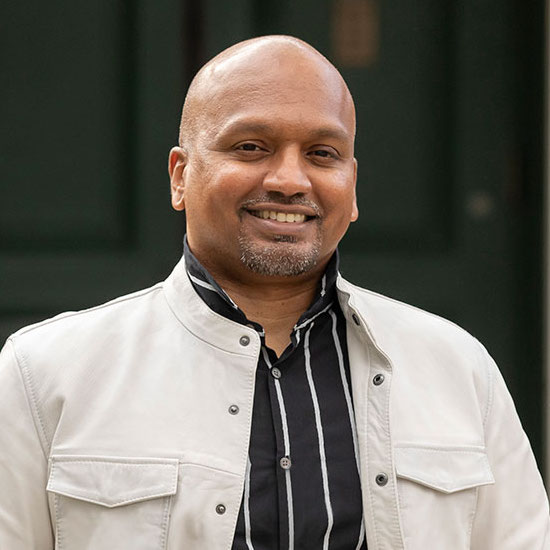 Zaheer Ali is a Pillars Muslim Narrative Change Fellow and the inaugural executive director of the Hutchins Institute for Social Justice at The Lawrenceville School, a secondary education initiative advancing social justice teaching and practice through scholarship, programming, and experiential learning. In addition, he is an executive producer of "American Muslims: A History Revealed," a National Endowment for the Humanities-funded series of digital short films exploring important episodes of American Muslim history; and is the creator and curator of the Prince Syllabus, which explores the life and work of musical artist Prince as a catalyst for social change. He brings to his work more than two decades of experience leading nationally recognized and award-winning public history and cultural heritage initiatives, including Columbia University's Malcolm X Project and the Center for Brooklyn History's Muslims in Brooklyn. He serves on the national council of the Oral History Association and is a 2020 recipient of the Open Society Foundation's Soros Equality Fellowship for his work on leveraging the power of storytelling and listening for social change.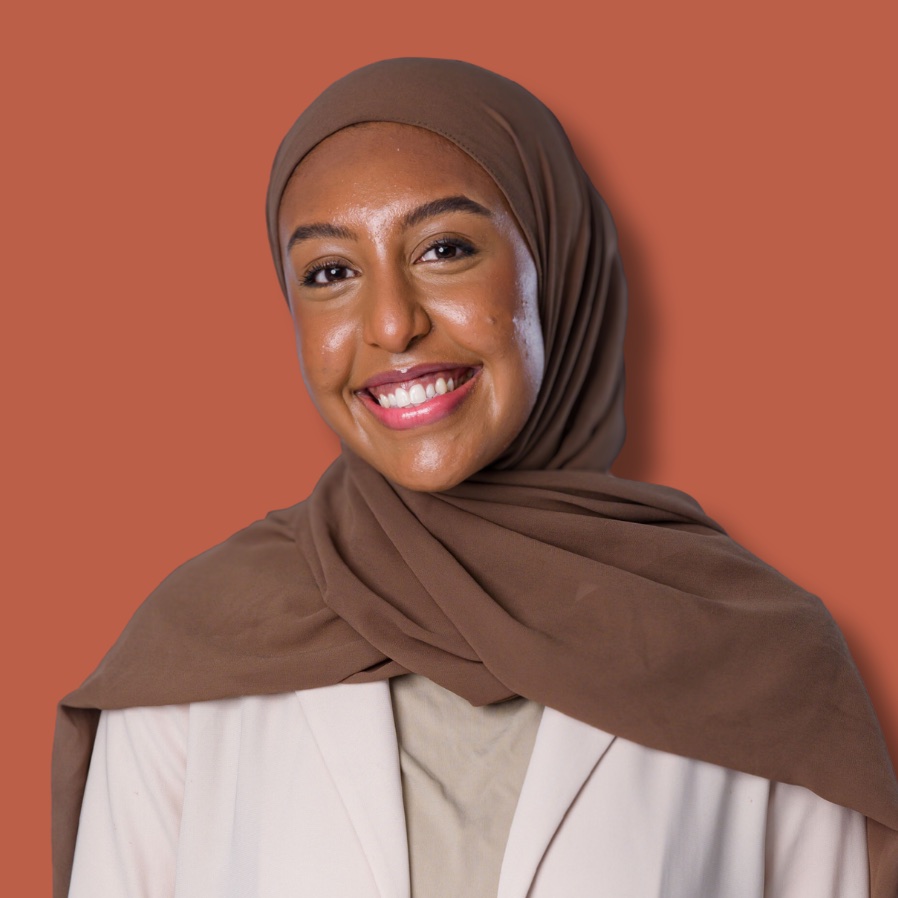 Hibah Berhanu is an organizer, writer, and filmmaker based in Metro Atlanta, Georgia. Her work explores Muslim communities, intersectionality, and movement building. Hibah was a BIPOC Community Organizing Fellow with Planned Parenthood South Atlantic and a research fellow with the Race, Religion, and Democracy Lab. Her project "Black Muslims and the American Surveillance State" is featured on the Muslim Justice League website, and her latest article "Hijabi Natural Hair Care: How I Regained Pride & My Go-To Protective Style" can be found on the UK-based Muslim women's magazine Amaliah. During Hibah's time at the University of Virginia, she chaired the Minority Rights Coalition and directed the Muslim Institute for Leadership in Empowerment. Hibah is cultivating a nonpartisan political home for Georgia Muslims through Pillars grantee partner Georgia Muslim Voter Project (GAMVP)'s Community Conversations and Membership Development programs. Hibah is the creator of GAMVP's Muslim Civic Leadership Luncheon Series as well as the first annual Mobilize 4 Muslims: Summer Organizing School.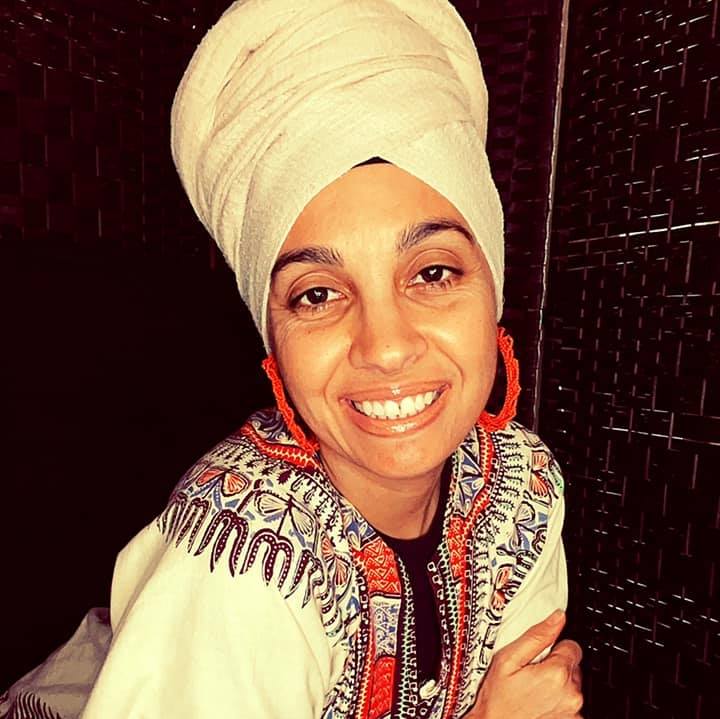 Maha A. ELKolalli, Esq., is a solo practitioner in the areas of family law and civil litigation. She is part of Imam Jamil's legal team and has worked closely with Imam Jamil's son, Kairi Al-Amin, Charles Swift from the Constitutional Law Center for Muslims in America, and National Muslim Organizations to coordinate efforts to assist in the Imam Jamil Al-Amin case. In addition, Ms. ELKolalli is a public speaker presenting at various colleges and universities nationwide. She is an adjunct professor at the Shepard Broad College of Law at Nova Southeastern University. Prior to attending law school, Ms. ELKolalli was a child protective supervisor with ChildNet, was a family services counselor for the Department of Children and Families, and served as a government analyst for the Department of Juvenile Justice. She is a graduate of the State University of New York in Albany, graduating Summa Cum Laude with a degree in Psychology and in Sociology, and graduated Magna Cum Laude receiving a J.D. from Nova Southeastern University Shepard Broad Law School. Ms. ELKolalli has been recognized with various awards and honors including the Women of Impact Award resulting in Miami-Dade County proclaiming March 13, 2018, as Maha A. ELKolalli, Esq. Day; the Greatness of Service Award; the CAIR Florida Community Service Award; the Helping Hand Award; and the State of Florida Child Advocate of the Year Award.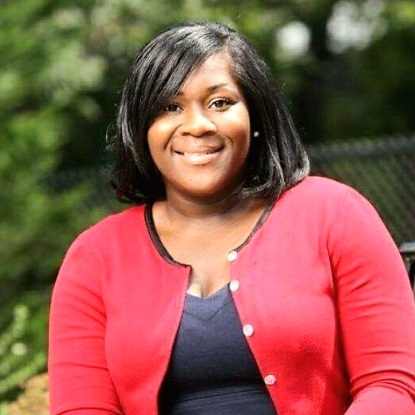 Keyanna Jones is a political and social justice activist and community organizer, who is a staunch advocate for quality, affordable childcare and equity in education. She currently works with Community Movement Builders to educate, engage, and empower the Black community in Atlanta, Georgia. Before moving back to Georgia in 2020, Keyanna was a community organizer in Roselle, New Jersey. It was there that she began her life of advocacy and resistance to the notion of white supremacy and oppressive systems. She is an ordained minister and proprietor of E Equals MC Squared Educational Services, LLC, where she works as a homeschool curriculum consultant, IEP advocate, and German translator. She is a proud daughter of East Atlanta, an old-school hip-hop lover, and the biggest fan of her Granny, Mary Kate Thomas.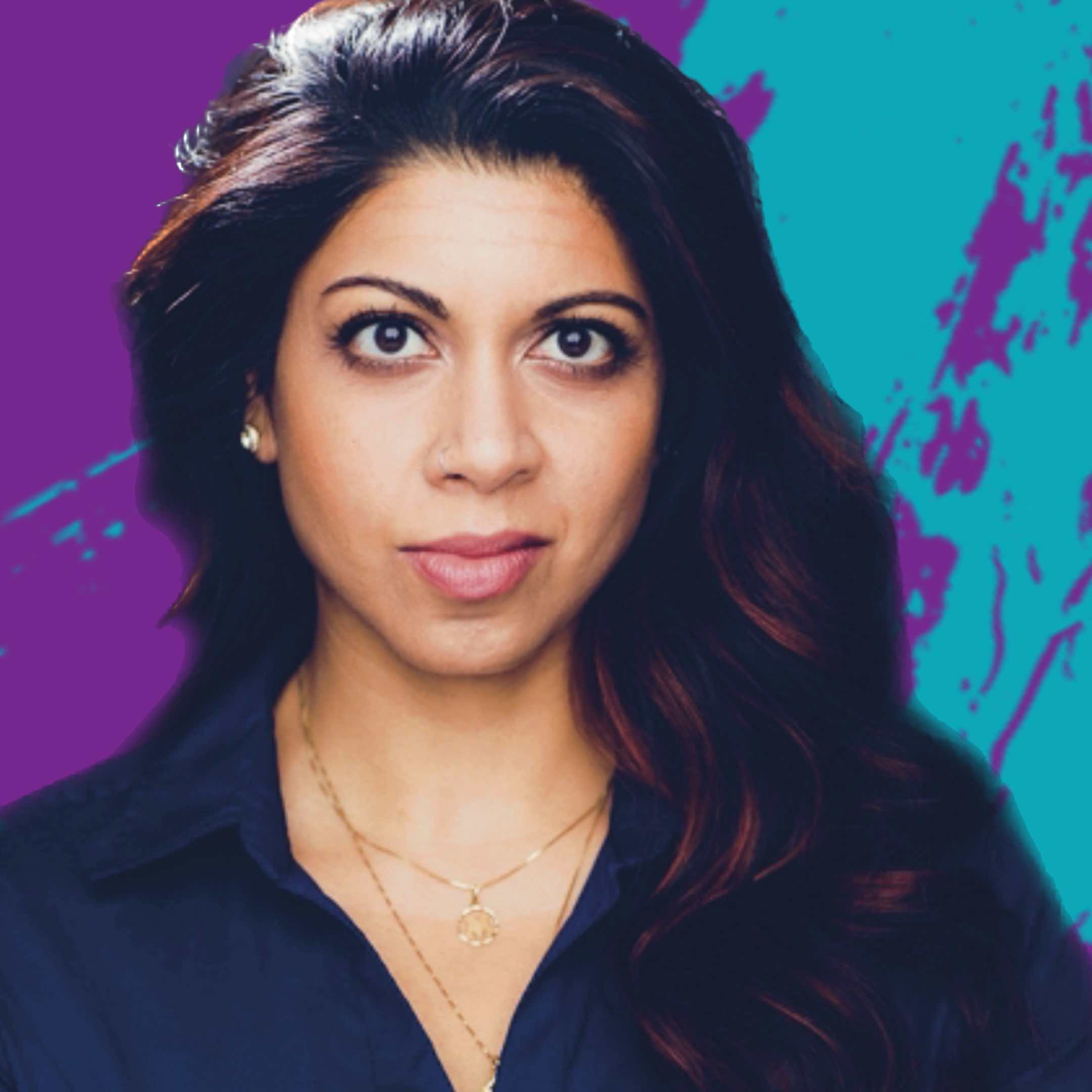 Maheen Kaleem (she/her) is the vice president of programs and operations at Grantmakers for Girls of Color (G4GC). She has almost twenty years of experience supporting youth and families impacted by interpersonal and state violence, and making way for those traditionally marginalized from formal sites of power to lead efforts to advance racial and gender justice. Prior to entering the philanthropic sector, Maheen worked as a direct service provider, organizer, policy advocate, and human rights and movement lawyer. Her work has led to the passage of several pieces of legislation addressing the treatment and criminalization of children impacted by sexual violence, trafficking, and exploitation. She currently serves on the boards of several nonprofits, including Emerging Practitioners in Philanthropy, and co-leads donor organizing efforts to support abolitionist approaches to ending gender-based violence with Funders for Justice. Maheen has always grounded her work in the wisdom of women and girls of Color who have survived the carceral system, sexual exploitation, and abuse. Maheen holds bachelor's and law degrees from Georgetown University.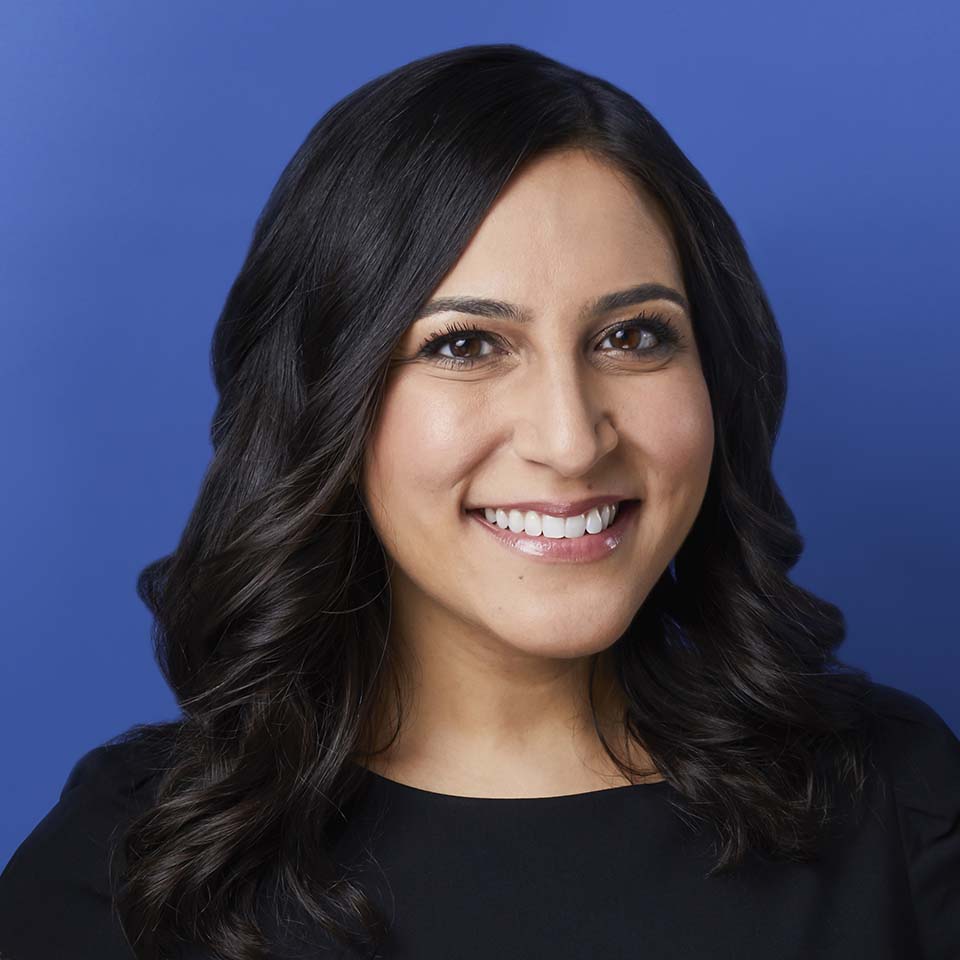 Noorain Khan is director of the Office of the President at the Ford Foundation, where she oversees the foundation's global discretionary grantmaking and leads cross-foundation strategic initiatives. Noorain served as a key partner on the foundation's historic $1B social bond offering in 2020 that drove major investments in organizations to combat the crises of COVID-19 and systemic racism. Noorain also launched and oversaw Ford's work in disability rights, growing it into the largest private funder of disability in the world. She is the subject of a Harvard Law School case study on public sector leadership. In 2023, Noorain was elected Girl Scouts of the USA's 27th National Board President, making her the chief volunteer of the largest girl-led organization in the world. She previously served on the boards of the New York Women's Foundation, the Brooklyn Children's Museum, and the Association of American Rhodes Scholars. Noorain has received the George Parkin Service Award for outstanding contributions to the Rhodes Trust and was honored by Rice University's Center for the Study of Women, Gender, and Sexuality with its Distinguished Alumna Award. She appeared on the Forbes 30 Under 30 list for law and policy in 2014 and was a term member of the Council on Foreign Relations.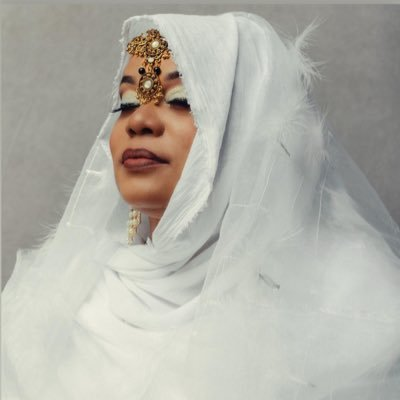 Angelica Lindsey-Ali, known as The Village Auntie™️, is a renowned certified sexual health educator, public health equity specialist, women's health and wellness catalyst, and an authority on intimacy and emotional well-being. With more than 20 years of experience in women's wellness, she is the founder of The Village Auntie Institute, a globally recognized platform for women's learning. Through her extensive clinical, cultural, and religious training, Lindsey-Ali has become a leading voice in traditional approaches to spirituality, love, intimacy, relationships, and sexuality. Her exceptional work has garnered a massive following of more than 50,000 women worldwide, and she has facilitated more than 100 workshops on traditional approaches to spirituality, love, intimacy, relationships, and sexuality. Her unique approach to these critical topics has been praised by many as innovative, empowering, and transformational. Her contributions have graced the pages and airwaves of notable media outlets such as BBC, ABC, NPR, Vogue Arabia, and Cosmopolitan UK, among others. Her expertise in sexual health education, combined with her engaging storytelling and exceptional writing skills, make her a sought-after speaker and thought leader in her field. Her contributions to the field of women's wellness have been widely recognized, and she continues to be a driving force for positive change in the lives of women everywhere.
Aseelah Rashid is the newly appointed director of IMAN Atlanta (Inner-City Muslim Action Network), a Pillars grantee partner, where she stewards IMAN's holistic model of bringing access, education, and revitalization to the southwest community of Atlanta through arts and culture, behavioral health, and community organizing. Aseelah is a co-founder of The Muslim Mix, a social organization cultivating leadership and connection among young adult Muslims. As an organizer within the Muslim and interfaith community, Aseelah is well-known for her exceptional leadership in community building and activism within the United States and abroad. She has curated and convened high-quality, high-impact programming for people in Georgia and across the region and has traveled extensively throughout the U.S., Europe, and the Middle East to build bridges and amplify female voices across religious, cultural, and ethnic lines. During the social and racial reckoning of 2020, Aseelah alongside her mother, Okolo Rashid, and a circle of dynamic Muslim women co-founded Era of Woman as a convening and call to action of women dedicated to amplifying the voices and leadership of African American Muslim Women for justice and social change.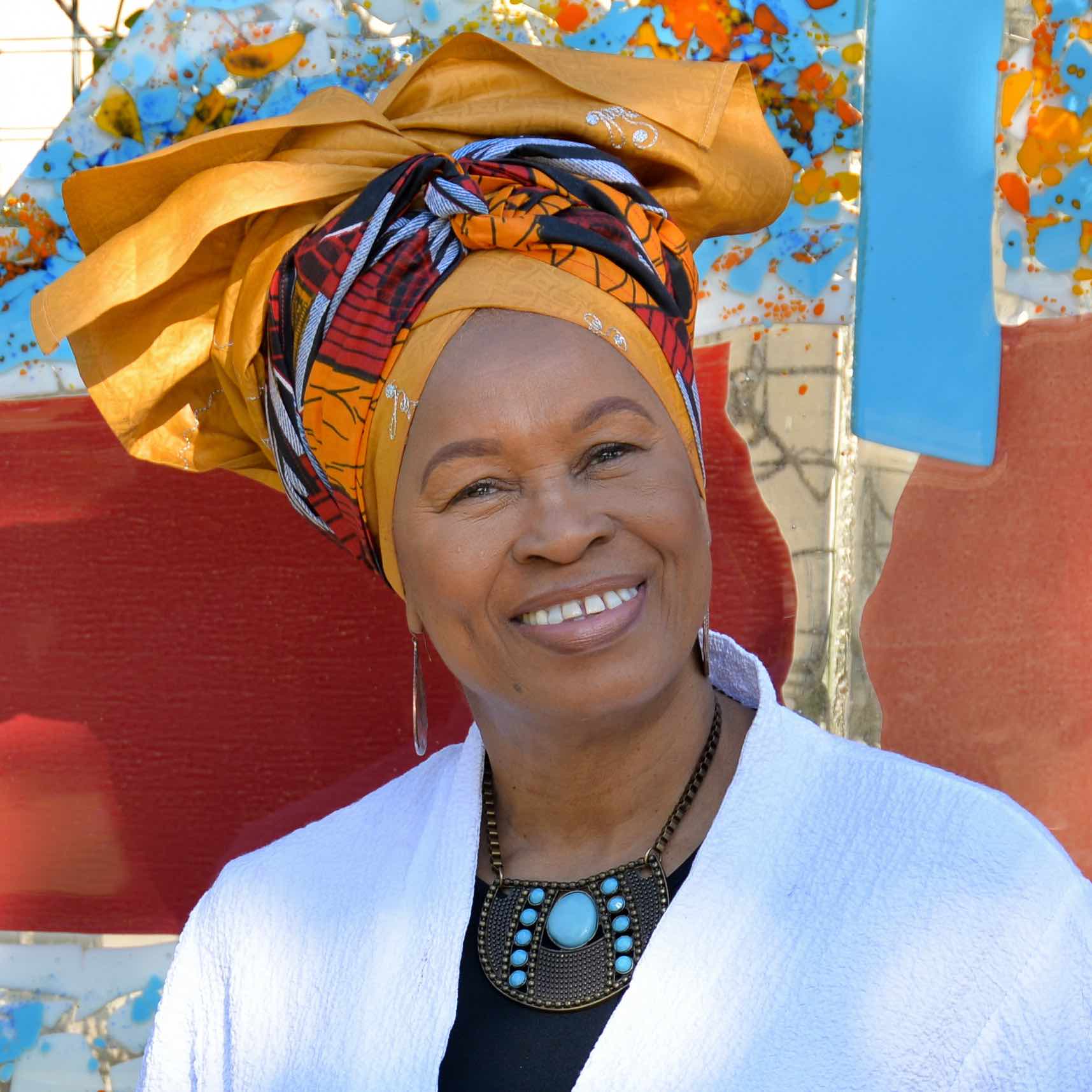 Okolo Rashid is executive director/CEO and co-founder of Pillars grantee partner International Museum of Muslim Cultures (IMMC). Born as the daughter of Mississippi sharecroppers, Okolo has been a life-long advocate for education, human dignity, and social justice. She is the visionary co-founder of IMMC, America's first Muslim museum, which opened in Jackson, Mississippi, April 2001. Okolo has had a varied career and an established track record as an activist, strategic thinker, teambuilder, interfaith and broad-base community organizer, and historic preservation advocate for more than 45 years. She is a graduate of Mississippi's community college system (Hinds Community College in 1970) and among the handful of African Americans who integrated it. She earned bachelor's and master's degrees in economics and public policy at the HBCUs of Tougaloo College and Jackson State University, respectively. Okolo traveled to Timbuktu in the Republic of Mali, West Africa, in 2004 with her husband (Sababu), where they negotiated a partnership with the Mamma Haidara Memorial Library to bring ancient manuscripts from Timbuktu to Jackson, MS, and premiered the Legacy of Timbuktu Exhibition in 2006. The Timbuktu Exhibition emphasizes Islamic West Africa's sophisticated, highly literate culture of great scholarship, wealth, and empire-building, which contrasts significantly with the predominant historic narrative that begins, most often, with African enslavement in America.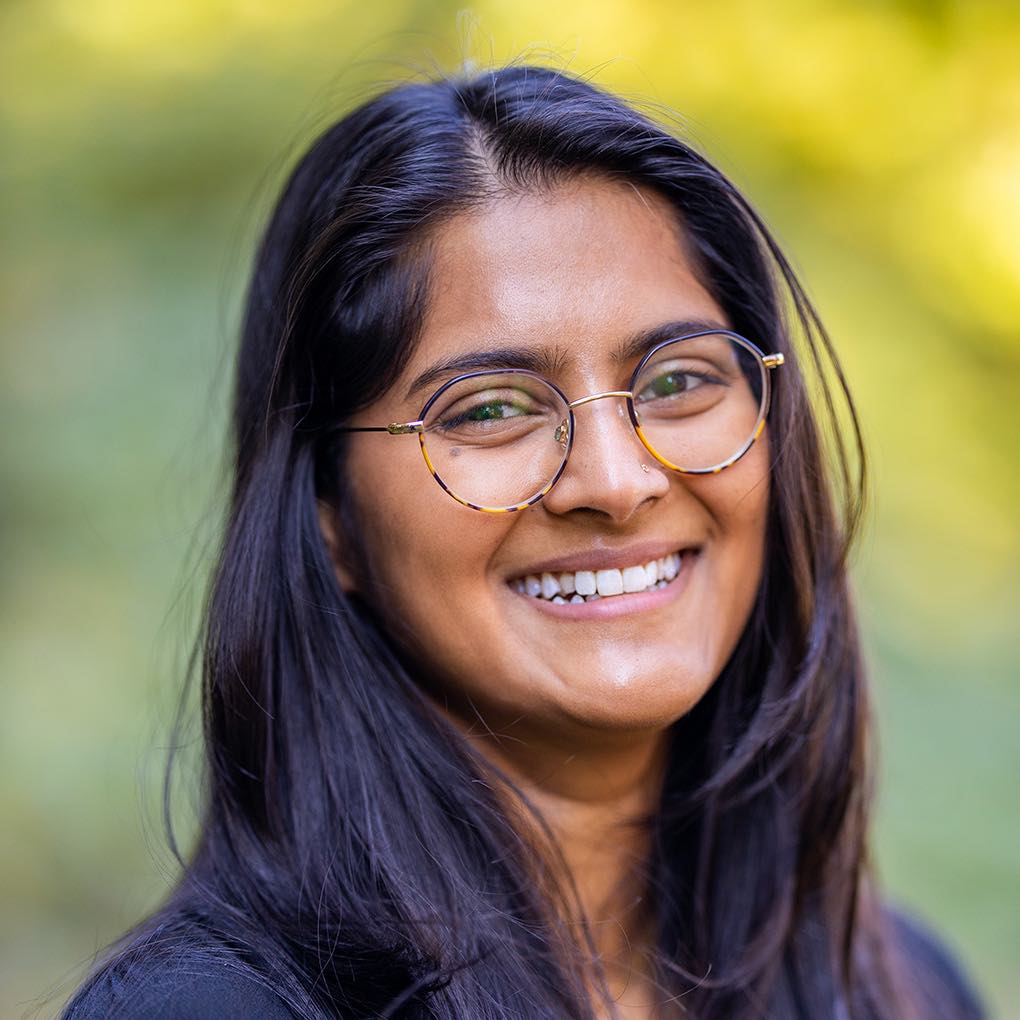 Juilee Shivalkar is part of a two-year legal fellowship by Pillars grantee partner Project South to investigate state surveillance of Muslim, immigrant, and Black communities. Juilee recently graduated from NYU School of Law, where she was a Root-Tilden-Kern Scholar. Born in Mumbai, India, Juilee grew up in Iowa, North Carolina, and Georgia. Prior to law school, Juilee earned a BA from Wake Forest University and worked on civic education programming at a refugee resettlement agency in Atlanta. During law school, she served as an articles selection editor at the NYU Review of Law and Social Change and a student staff editor at Just Security. She also interned with Reprieve UK, the ACLU Immigrants' Rights Project, and the Surveillance Technology Oversight Project. In Spring 2022, she was a Pro Bono Scholar at The Door, where she assisted with humanitarian forms of immigration relief, particularly Special Immigrant Juvenile Status.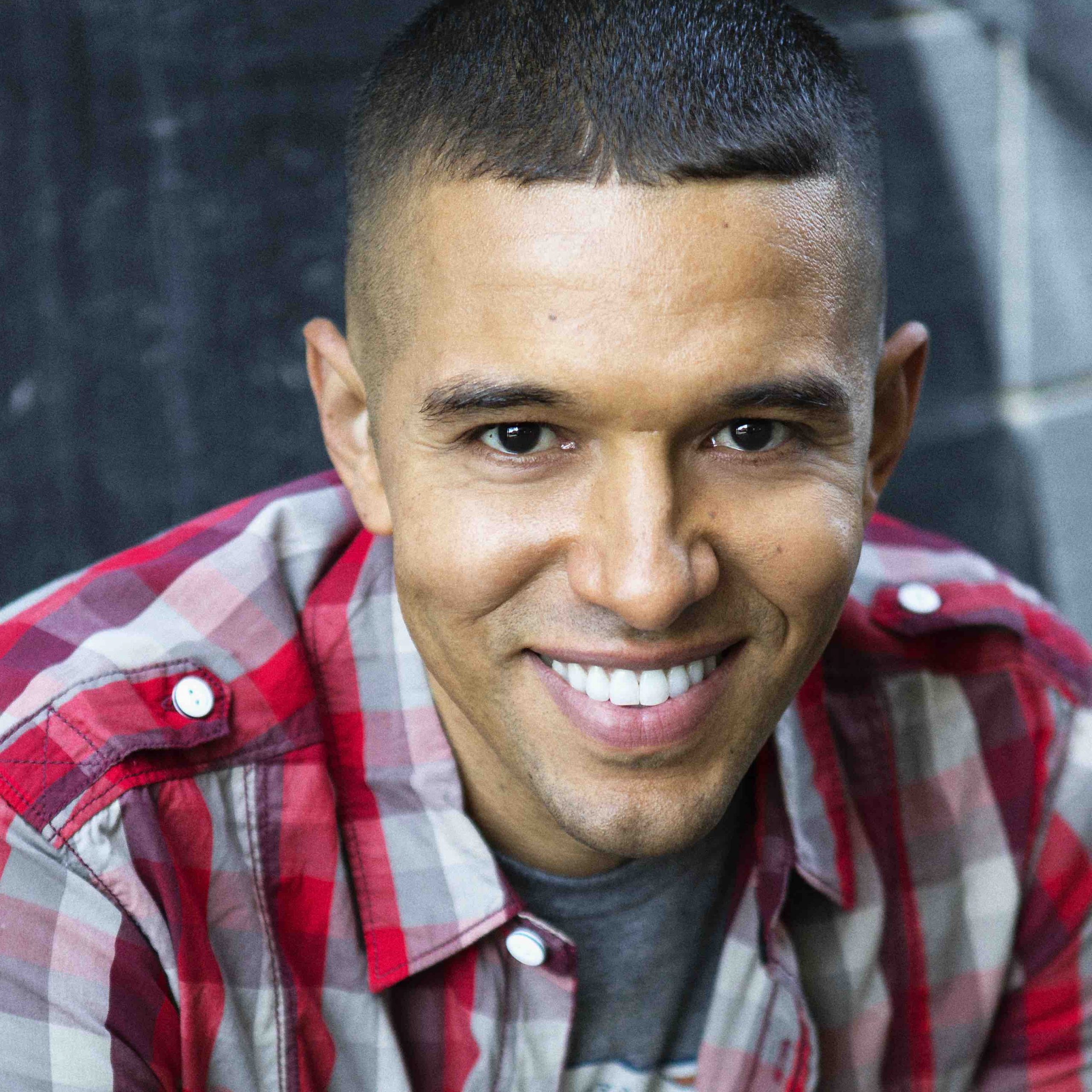 Robert Earl Sinclair is a writer, artist, Future Architect, and world-builder and most recently an adjunct professor at USC's School of Cinematic Arts. He practices at the crossroads of art, culture, and technology with a dedication to beauty, justice, and inclusive imagination. A classically trained artist, Robert graduated from LACHSA and NYU and studied at the Royal Academy of Dramatic Art. A founding member of GoFA's Futurist Writers Room, Robert has created original contents, designed, and facilitated world-building workshops for NYU, Google Creative Lab, Sundance Film Festival 2020, For Freedoms' Congress, New York Live Arts, The Doris Duke Foundation, The Rockefeller Foundation, The Guggenheim, The Africa Center, PopShift, Pop Culture Collaborative, Unfinished Live 2021, Imagine/IMAX's upcoming film "Mars 2080," and Traveling the Interstitium with Octavia Butler, which premiered at Sundance 2021. He is also the co-creator of For Freedoms News, which launched with a residency at the Brooklyn Museum last October.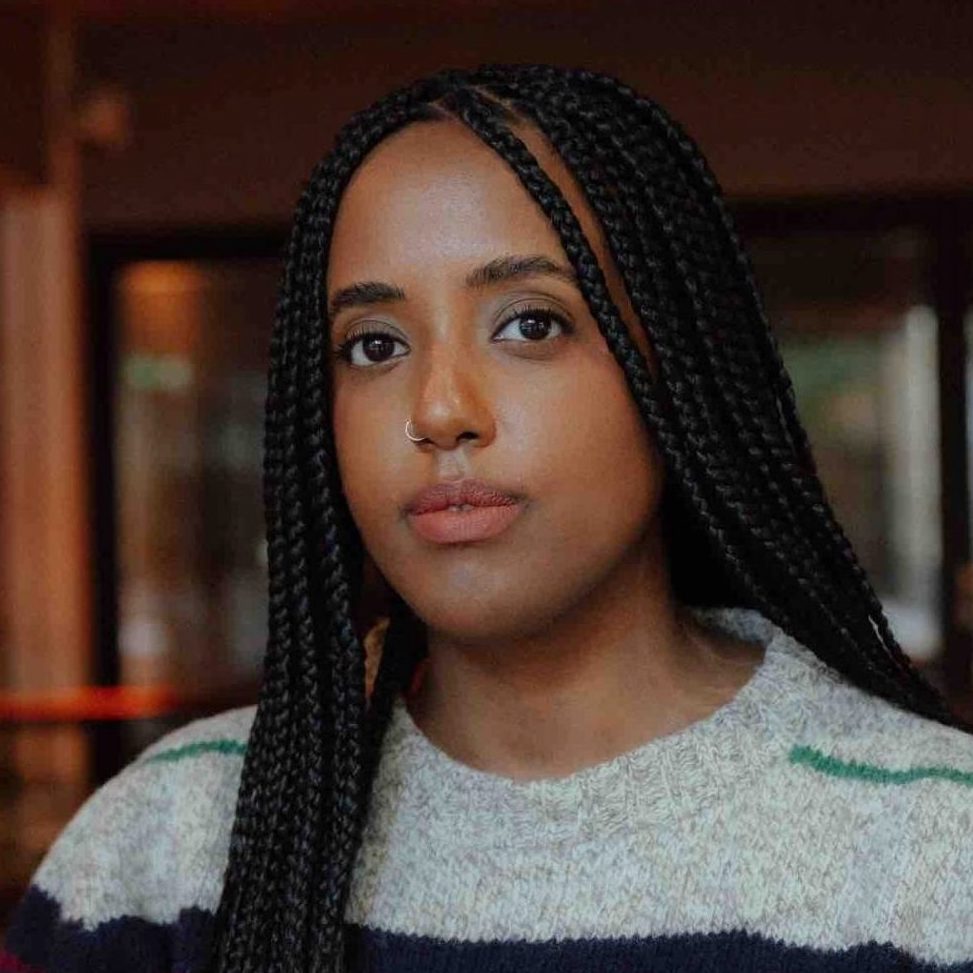 Nadra Widatalla is a Sudanese-American storyteller, community-based organizer, and 2022 Pillars Artist Fellow. As a Sudanese woman, her goal is to continue to bridge the gap between global revolutions and grassroots movements happening in the United States, whether it be through on-the-ground organizing or sharing her voice in the Los Angeles Times, Teen Vogue, and more. Most recently, Nadra was a staff writer on the Peacock series "Mrs. Davis," created by Damon Lindelof and Tara Hernandez. When she's not on strike, she's writing and developing projects for television and film.
Special Thanks
We are incredibly grateful to those who are feeding us during our time in Atlanta. In particular, a special thanks goes to Sister Jamella Jihad from the Springreens at Community Cafe team for offering their dining room and halal soul food to our attendees.