Our Portfolio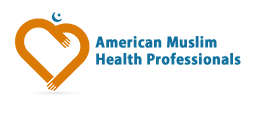 American Muslim Health Professionals
Grant Type: General Operating Support
Duration: January 1, 2023 - December 31, 2023
Organization Overview
American Muslim Health Professionals (AMHP) is a national nonprofit that empowers Muslim health professionals to advance public health, social justice, and civic engagement in their communities.
Summary
Over the years, American Muslim Health Professionals (AMHP) has become a leading voice in mobilizing Muslims around public health issues, advocating for minority and underserved communities, and elevating discussions on mental health.
AMHP has been at the forefront of the COVID-19 response and vaccine outreach efforts, including being a co-founder of the National Muslim Taskforce on COVID-19. In addition to developing educational resources on vaccines, AMHP coordinated two national webinars with Dr. Anthony Fauci to engage Muslim communities in the U.S. in discussions on COVID-19.
With a keen focus on addressing health disparities in American communities, in 2022, AMHP centered their advocacy efforts on engaging community stakeholders and strategic government relations. They collaborated with partners to host the 2022 National American Muslim Policy Conference and were recognized by stakeholders on Capitol Hill for addressing key public health issues facing our nation. In 2022 alone, AMHP was invited to more than 15 White House and federal agency community events to represent concerned and empowered voices in the Muslim community. In 2023, AMHP will expand its outreach with additional Mental Health First Aid training sessions, advocacy, and toolkits.
Year founded: 2017
Location: Rolling Meadows, IL
Website: http://amhp.us/