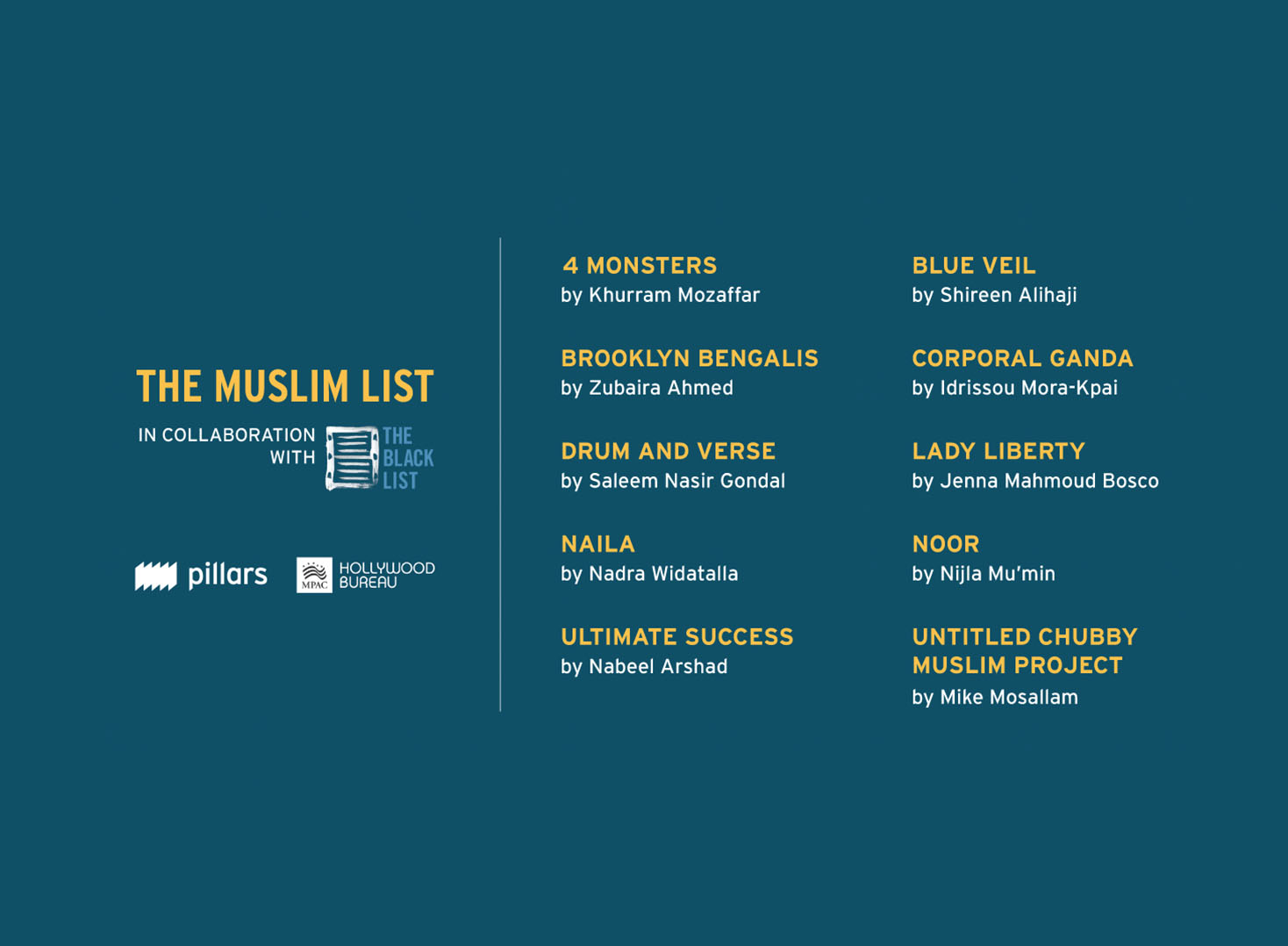 Deadline
Pillars Fund, MPAC's Hollywood Bureau, and The Black List Announce Inaugural Muslim List
Posted By Dominic Patten / May 11, 2021
First reported last September by Deadline, The Muslim List is an initiative by The Black List, the Muslim Public Affairs Council Hollywood Bureau and Pillars Fund focusing on screenwriters who are practitioners or followers of Islam, an often dramatically underrepresented group in Tinseltown, to say the least. About 200 feature film and pilot scripts were submitted by the December 4 deadline, with evaluations conducted into early this year.
And now we have a list. Requests for the scripts themselves can be made through the Black List.
"On behalf of MPAC's board and staff, congratulations to the 10 winners of the first-ever Black List Muslim List," said Sue Obeidi, Director, MPAC's Hollywood Bureau. "While not a surprise, the response to the competition was very strong," she added.
"We were moved by the plethora of stories submitted, many of which were inspired by true events. Choosing the top ten was not easy, to say the least, but we are so proud of the final result. Many thanks to The Black List's Franklin Leonard, Kate Hagen, and their entire team, and to Arij Mikati and the Pillars Fund team for their partnership."
"Our inaugural Muslim List proves what we have always known to be true: Muslim writers are teeming with diverse stories that cut across genre, identity, and message," added Arij Mikati, Managing Director of Culture Change, Pillars Fund. "We are thrilled that Hollywood has the opportunity to hear from and support these talented voices to share their narratives with the world."