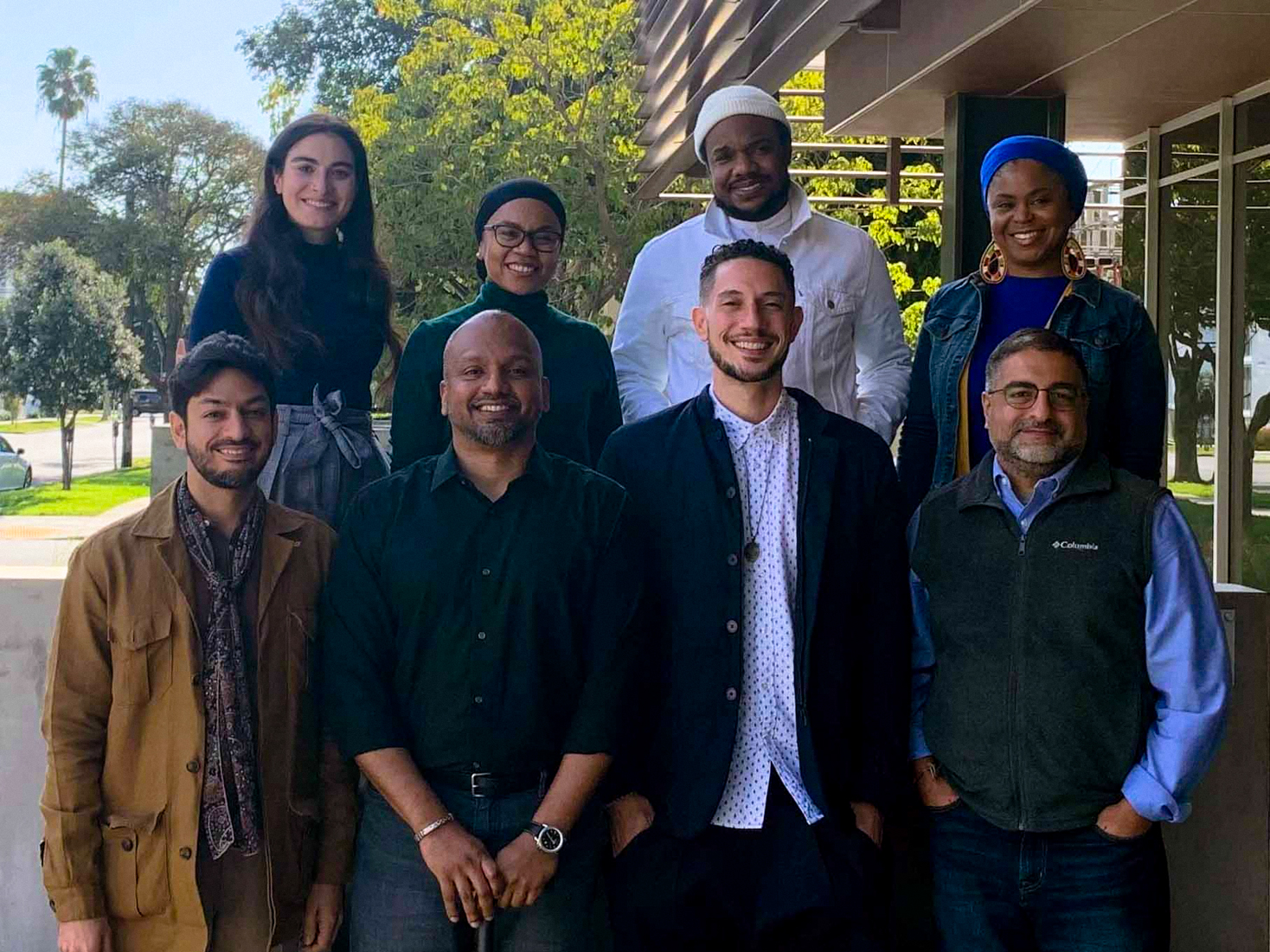 Pillars Fund
Muslim Narrative Change (MNC) Cohort Lays Groundwork for Culture Change
Posted By Aya Nimer / November 16, 2021
In January 2020, Pillars Fund assembled a diverse group of brilliant Muslim artists, academics, and thinkers to form our Muslim Narrative Change (MNC) Cohort with support from the Pop Culture Collaborative and Doris Duke Foundation for Islamic Art. Our MNC fellows used their unique experiences and expertise to develop a roadmap for telling authentic Muslim stories and catalyzing social change.
The MNC program was designed for fellows to learn and discuss the latest research in the narrative change and cultural strategy fields, cultivate collaborative relationships through team-building exercises and experiences, and produce a report with recommendations for culture change in the entertainment industry.
The first phase of the MNC fellowship covered significant ground. MNC members examined research and literature written on narrative change and cultural strategy. Fellows also researched how storylines about religious and ethnic groups form in popular culture and how those storylines impact social change. Understanding these storylines allowed for reflections on how Muslims are represented in the media and how an organization such as Pillars can change damaging dominant stereotypes of Muslims.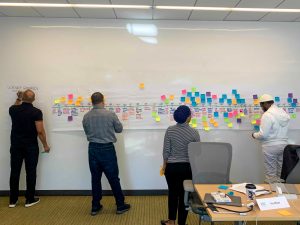 These reflections evolved from a question posed by MNC fellow Rashid Shabazz: "What does not happen in America without Muslims?" In thinking through this question, the cohort moved beyond representation and toward empowering Muslim creatives to tell their own stories outside of the Western gaze. The cohort determined that by giving artists the space to authentically express themselves, we move toward collective liberation rooted in our humanity. Given that Muslims are the most racially and ethnically diverse religious group in the U.S., the cohort also concluded that we have the opportunity to model a truly pluralist "beloved community" for the larger population. This entails two strategies: a grasstops approach to transform institutions (modeled by The Blueprint for Muslim Inclusion, a comprehensive set of recommendations for film and television industry leaders on how to best support Muslim stories and storytellers) and a grassroots approach that encourages and prepares critics, culture change strategists, and artists within Muslim communities to tell and champion authentic stories.
MNC Fellows Today
In addition to formulating a strategic plan, our fellows used the MNC cohort as a launchpad for the next steps of their careers and as a space to explore new facets of their careers or professional interests.
Su'ad Abdul Khabeer

is continuing to work on and develop

Umi's Archive

, which currently has an open digital exhibition called

al-Mujadilah

.

Maytha Alhassen

was promoted to co-executive producer on the award-winning Hulu show

Ramy

and is leading several community education initiatives including a class at the

Slow Factory

.

Zaheer Ali

was appointed the Inaugural Executive Director of the

Hutchins Center for Race and Social Justice at The Lawrenceville School

. He also co-wrote an article with

Maytha Alhassen

on critical media literacy in the

Los Angeles Review of Books

.

Asad Ali Jafri

is launching a new collaborative

initiative

titled SpaceShift and is curating and producing a preview of Salaam Festival at Manchester International Festival.

Dalia Mogahed

is piloting new cutting-edge research on media representation of Muslims in TV at Pillars grantee-partner,

Institute for Social Policy and Understanding

.

Omar Offendum

joined

Race Forward's

Butterfly Lab, a lab built to develop, test and scale immigration narratives to meet our current political moment,

and is ready to put his historical hip hopera documenting life in New York's Little Syria on stage

.

Hussein Rashid

was named Project Director of

The Arts of Devotion

exhibit at the

Smithsonian's National Museum of Asian Art

.

Maytha Alhassen

,

Zaheer Ali

, and

Hussein Rashid

joined the upcoming series

American Muslim

as executive producers.
Looking Forward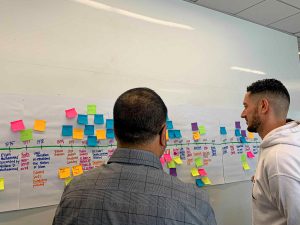 Phase Two of the MNC will focus on narrative design and infrastructure development for emerging Muslim creatives that have the potential to become champions for Muslims in the storytelling industry long term. In 2022, Pillars will pair MNC fellows with Pillars Artist Fellows, working directly with them to develop knowledge, skills, and mindsets about storytelling for culture change. By focusing on uncovering and writing deep narratives, we aim to support emerging Muslim storytelling talent and build a growing group of champion storytellers.