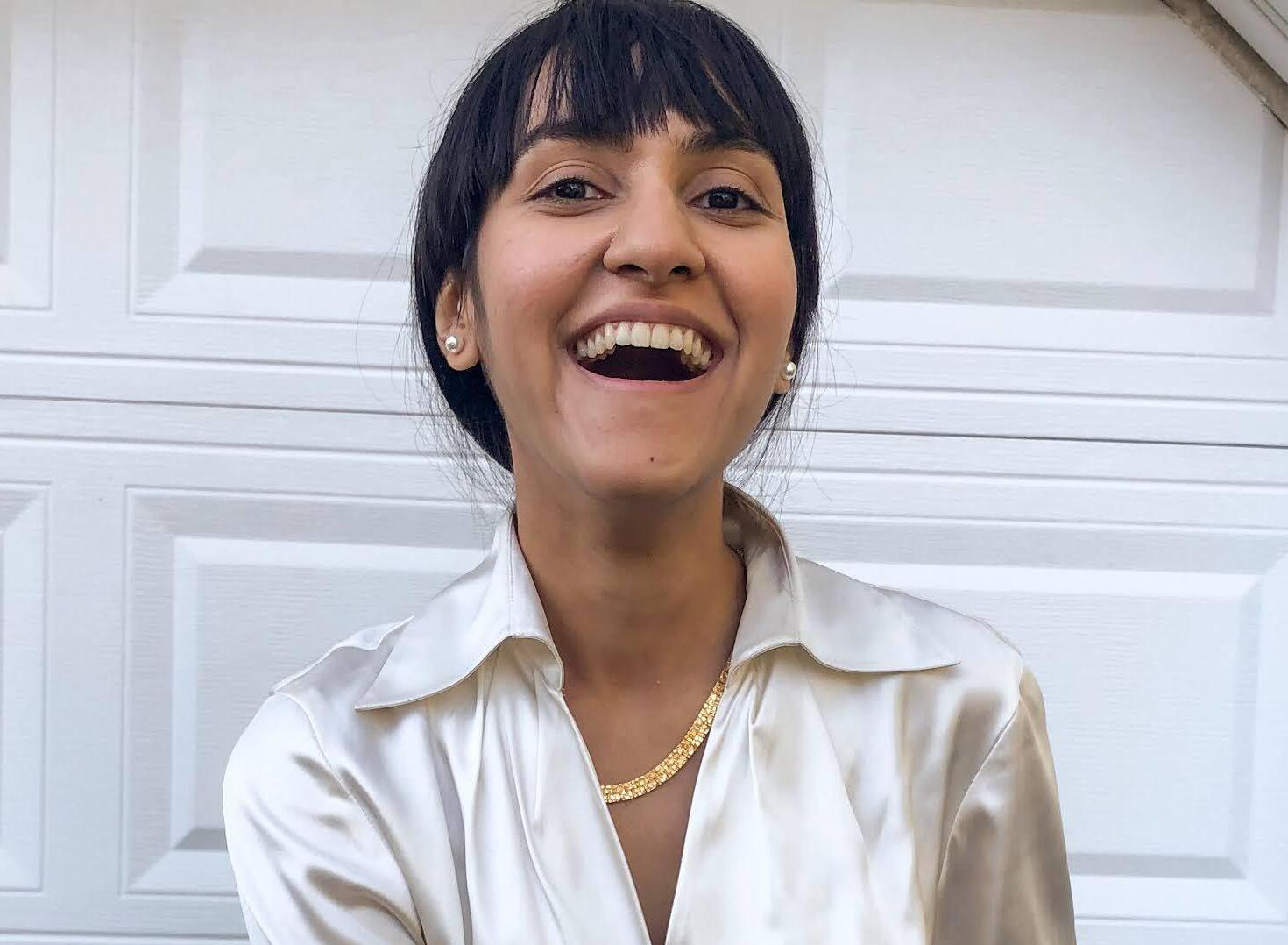 Pillars Fund
Meet a Muslim Artist: Hanifa F. Abdul Hameed
Posted By Pillars Fund / March 8, 2023
Artist Hanifa F. Abdul Hameed was born in the birthplace of Islam (Saudi Arabia), relocated to her native country (India), and moved to winter wonderland (Canada) before finally settling in her home country (USA). After exploring the world in only a few years, Hanifa decided to pursue a career in the arts, fighting every obstacle in her way to express what is going on in her mind.
In honor of Women's History Month, Hanifa collaborated with Pillars Fund to design an illustration to celebrate the leadership, resistance, and sisterhood of Muslim women.
Pillars spoke with Hanifa about her journey as a Muslim artist and the topics that inspire her illustrations. Below are edited excerpts from our conversation.
What inspired you to pursue a career in the arts?
As a little kid, I always loved drawing, sketching, art in general. And one day I was watching Oprah, and this fashion designer Valentino came on. I was super inspired by his designs, the wearable art that he created. From there, I wanted to be a fashion designer, and I sketched every single day and even learned to sew. I really liked illustrating and took art classes throughout high school, and then I studied graphic design in college.
I ended up working as a UI/UX (User Interface/User Experience) designer, so I'm still kind of in the art field. But I really wanted to use more creativity in terms of color—when you work as a UI/UX designer, especially for a large corporation, you have to stick within the guidelines that they've set. Everything has a purpose. But you get a lot more freedom from illustrating.
Many of your illustrations include bold colors and interesting textures. What is an artistic style/technique that you've been excited about recently?
I've been really into pottery recently, and so I've been looking at ways I can use colors to illustrate on pots. I'm trying to be a plant mom, but I've killed all my plants, so that's why I'm trying art on my pots—maybe they'll encourage me to actually water and put my plants in the sun.
In general, I really gravitate toward illustrations with a lot of color and patterns. I love maximalism—I'm in no way a minimalist, which differs from my day job because we're supposed to make everything simple, not too cluttered. My illustrations are completely different.
South Asian women, and South Asians in general, use a lot of colors and prints in their textiles and clothing. You see a lot of different types of block prints, embroidery. So I want to bring those elements to my art. Whenever I would travel to India and go shopping, it would make me really excited.
In that sense, my identity informs the type of style I use: the colors, the patterns. And then in most cases, I try to show some form of my identity in art: whether that be a South Asian woman, a Muslim woman, or a woman that likes fashion or traveling.
What is the throughline in all of your work?
​​As much as possible, I try to show empowered women. I started my Instagram page during the pandemic. I had so much time to work on things outside of my day job, using the time that I would otherwise just be on Netflix. I wanted to be productive in some way, and I missed creating work I could call my own. My family, my cousins, all knew how strongly I felt about feminism and women's empowerment, especially within the South Asian community. They said, "Why don't you illustrate something around these topics? You're so passionate about it." That's why I started this Instagram page—I started writing my thoughts out. I was scared to put that out there for everyone to know instead of just my close family members, but then a lot of people resonated with it.
To me, Women's History Month means talking about important topics that still affect women today, especially women of color: bodily autonomy, Orientalism, objectification, to name a few. We've come so far, which is great, but there's still a lot more to do. It's also about talking about the accomplishments that women have made because usually those are pushed down and others' accomplishments are talked about more often.