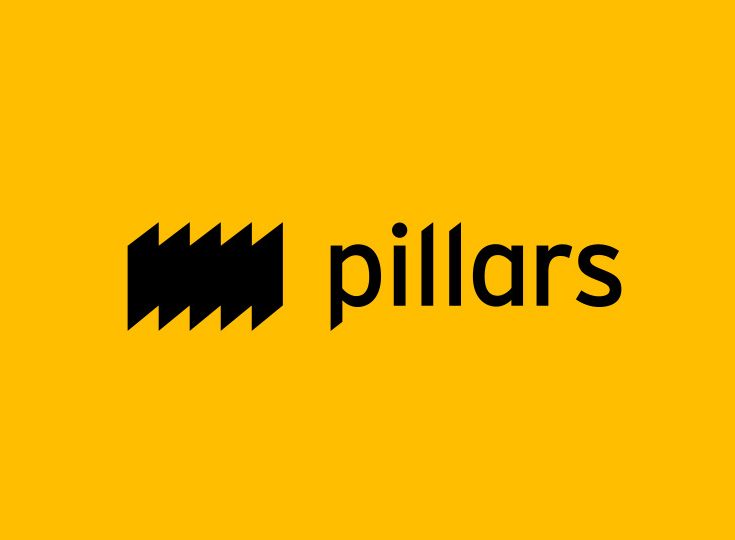 Pillars Fund
New Report Reveals Muslim Characters Are Erased and Painted as Extremists in Popular TV
Posted By Pillars Fund, Ford Foundation, Riz Ahmed and Left Handed Films, USC Annenberg Inclusion Initiative / September 7, 2022
The newest report from the USC Annenberg Inclusion Initiative, supported by Riz Ahmed, Left Handed Films, Pillars Fund and Ford Foundation, investigates Muslim characters across 200 popular episodic series. 
LOS ANGELES – September 7, 2022. Islam is the fastest-growing world religion, but you'd have no idea this was the case if you watched popular television from four countries whose content is broadcast around the globe. A new study reveals that not only are Muslims nearly absent from episodic content, they are still stereotyped in negative ways.
The report, Erased or Extremists: The Stereotypical View of Muslims in Popular Episodic Series comes from Dr. Stacy L. Smith and the USC Annenberg Inclusion Initiative with support from Academy Award winner Riz Ahmed and his production company Left Handed Films, the Ford Foundation and Pillars Fund. The study explores quantitative and qualitative aspects of Muslim representation in 200 top-rated television shows from 2018 and 2019 aired in the U.S., U.K., Australia, and New Zealand. The findings of the study highlight the disheartening reality of Muslims on screen.
"Muslims make up 25% of the world's population, yet were only 1.1% of characters in popular television series," said Al-Baab Khan, the study's lead author at the Annenberg Inclusion Initiative. "Not only is this radical erasure an insult, it has the potential to create real-world injury for audiences, particularly Muslims who may be the victims of prejudice, discrimination, and even violence."
Across the 8,885 speaking characters identified across the sample, there were nearly 90 non-Muslim characters for every 1 Muslim character seen on screen. There was no progress over time in the depiction of Muslim characters– 2% of characters in 2018 and less than 1% in 2019 were Muslim. Additionally, no differences were observed between U.S. and international (U.K., Australia, New Zealand) series.
Other figures from the study emphasize that Muslims were rendered invisible in popular television content. Of the 200 series examined, 174 or 87% did not feature any Muslim characters. Only 16 or 8% of shows examined had one or more Muslim characters in the plot.
Muslim characters were constrained to fit a particular profile in popular television series. More than two-thirds were male while only 30.6% were female. More than half (52%) were Middle Eastern/North African, while 28.6% were Asian and 13.3% were Black. In terms of age, 48.5% of Muslim characters were young adults while 25.8% were middle aged. No Muslim characters were young children (age 0-5), and only 2 elderly Muslims appeared in the sample.
"The findings in this study reveal how rarely content creators think about including Muslims in popular storytelling– particularly girls and women," said Dr. Stacy L. Smith, Founder, USC Annenberg Inclusion Initiative. "As a result, viewers would have to watch hours and hours of content before seeing even a single portrayal of a Muslim character– with even more time required to find a portrayal that is not linked to violence or extremism."
The study's qualitative findings demonstrate that stereotypes continue to be a hallmark of Muslim representation on screen. Muslim characters were often linked to violence. Over 30% of the 98 Muslim characters evaluated were perpetrators of violence while nearly 40% were targets of violent attacks. 
Popular series not only linked Muslims to violence, they often tied Muslims to "foreign" locations through story settings and language. Nearly two-thirds of Muslim characters were native speakers of a non-English language. Nearly half of those individuals spoke only in non-English languages (e.g., Arabic, French, Urdu, Hausa), while more than half used accented English. 
The occupations held by Muslim characters were also explored. Sixty percent of Muslim characters were employed. Male Muslim characters were far more likely (78.4%) than female Muslim characters (21.6%) to be shown with a job. The largest percentage of Muslim characters with a job were criminals (37.2%) while 15.7% worked in law enforcement. These figures demonstrate that popular series continued to reinforce old notions, often pitting "good" Muslims against "bad."
Stereotypes about Muslim women were also present in the content. More than half of Muslim girls and women in the sample were shown wearing a hijab, even though Muslim boys and men were shown wearing a diverse range of attire (e.g., topis, kurtas, jeans, t-shirts, etc.). Muslim women were often depicted as fearful and submissive to their male counterparts. Nearly all of the Muslim women shown with a job in the study were employed in the medical field, though male Muslim characters worked in a wider variety of professions.  
"TV shows are the stories we bring into our homes. They play a big part in shaping how we understand the world, each other, and our place within it. This study reminds us that when it comes to Muslim portrayals, we're still being fed a TV diet of stereotyping and erasure," said Academy Award-winner Riz Ahmed. "For Muslims this sends a message that they don't belong or don't matter. For other people, we risk normalising fear, bigotry and stigmatisation against Muslims. Networks and streaming services need to embrace their responsibility to ensure Muslims of all backgrounds see themselves reflected in our favourite TV shows. And they would be wise to embrace this gigantic opportunity to reach and connect with an underserved global audience – not just as part of a passing diversity fad but as a decisive shift towards inclusive story-telling."
The results on television mirror the findings from a study released by the same groups in 2021 on the prevalence of Muslim characters in popular films. That report also demonstrated the near absence of Muslims in popular content and the stereotypical portrayals that occurred when Muslims were on screen. The newest study offers solutions to increase the representation of Muslims in entertainment, including telling stories focused on Muslim characters, deepening the richness of portrayals for supporting Muslim characters, and casting Muslims to emphasize their participation in broader society. The report notes the need for inclusion policies and practices across entertainment to incorporate faith-based communities in addition to race/ethnicity and other identity groups.
"The Erased or Extremists study reveals the full extent of the problem facing Muslims in television, and the urgent need for solutions that allow for a more expansive landscape of stories," said Kashif Shaikh, Pillars Fund Co-Founder and President. "With the Emmy Awards just around the corner, it couldn't be a more appropriate time to examine whose stories get told on-screen. We hope television industry leaders take the necessary steps to improve their industry's standards, using resources like this study and The Blueprint for Muslim Inclusion, which provides concrete recommendations for production companies, drama schools, casting directors, and others who are seeking to support Muslim storytellers."
The full report is available here.
ABOUT USC ANNENBERG INCLUSION INITIATIVE
Launched more than 10 years ago by Founder Dr. Stacy L. Smith, the Annenberg Inclusion Initiative is globally recognized for its valuable and sought-after research and solutions to advance equality in entertainment. The Initiative's research studies span on-screen and behind-the-camera patterns in film and episodic storytelling; artists, songwriters, producers, and executives in music; economic analyses related to diversity and the financial performance of films; industry-based research on animation and visual effects, and barriers and biases facing creatives across industries. The Initiative's studies often focus on the prevalence and portrayal of gender, race/ethnicity, LGBT status, disability, age, mental health, and faith-based communities. In 2015, LA Weekly named Dr. Smith the #1 Most Influential Person in Los Angeles, and she has spoken at multiple high-profile engagements ranging from the TED Women stage to the United Nations. Dr. Smith and the Annenberg Inclusion Initiative have been featured in The New York Times, Los Angeles Times, The Atlantic, Newsweek, The Hollywood Reporter, Variety, and NPR, among others. The Annenberg Inclusion Initiative's research reports include the Comprehensive Annenberg Report on Diversity (CARD), multiple landmark studies with Sundance Institute and Women in Film Los Angeles, an annual investigation of on screen and behind the camera roles across more than 1,500 top-grossing films, and groundbreaking studies examining Netflix content, music executives, and the portrayal of specific racial/ethnic and faith-based communities. The Annenberg Inclusion Initiative is generously supported by The Annenberg Foundation, Pivotal Ventures, Netflix, Paramount, Spotify, Snap, Universal Music Group, Women in Animation, and other corporate and individual sponsors. To learn more, visit http://annenberg.usc.edu/aii or follow on Twitter, Instagram, or on Facebook.
ABOUT PILLARS FUND
Pillars Fund amplifies the leadership, narratives, and talents of Muslims in the United States to advance opportunity and justice for all. Since our founding in 2010, Pillars has distributed more than $7 million in grants to Muslim organizations and leaders who advance social good. We invest in community-focused initiatives, push back against harmful narratives, uplift Muslim stories, and organize Muslim donors to give together strategically. Learn more at pillarsfund.org.
ABOUT FORD FOUNDATION
The Ford Foundation is an independent organization working to address inequality and build a future grounded in justice. For more than 85 years, it has supported visionaries on the frontlines of social change worldwide, guided by its mission to strengthen democratic values, reduce poverty and injustice, promote international cooperation, and advance human achievement. Today, with an endowment of $16 billion, the foundation has headquarters in New York and 10 regional offices across Africa, Asia, Latin America, and the Middle East.
ABOUT RIZ AHMED
Actor, writer, producer, musician, and activist, Riz Ahmed, won the 2022 Academy Award for Best Live Action Short Film alongside director Aneil Karia for the short film "The Long Goodbye," making Ahmed the first Muslim actor to win in this category. Ahmed was also nominated for an Academy Award, Golden Globe Award and SAG Award for his lead performance in Amazon Prime Video's SOUND OF METAL. He won the National Board of Review, IFP Gotham Award and Film Independent Spirit Award for Best Actor, as well as more than fourteen leading critics groups. Ahmed was named British/Irish Actor of the Year at the London Critics' Circle 2020 Awards for his work in SOUND OF METAL and MOGUL MOWGLI. Ahmed became one of Hollywood's most sought-after artists following the explosive success of HBO's THE NIGHT OF (written and created by the legendary Steven Zaillan), for which he won an Emmy Award, and was Golden Globe and SAG Award nominated. Previously, Ahmed starred in successful feature films including Disney's ROGUE ONE: A STAR WARS STORY, Jacques Audiard's THE SISTERS BROTHERS and Sony/Marvel's VENOM. He first garnered industry attention in festival favorites FOUR LIONS and NIGHTCRAWLER. As a vocal advocate for inclusion, Ahmed published an award-winning piece in the Nikesh Shukla; the edited collection of essays "The Good Immigrant" has been described as "essential reading." In spring 2017, he spoke at the prestigious British Parliament's House of Commons about diversity and representation. That same year, he graced the cover of TIME's 100 Most Influential People. 
ABOUT LEFT HANDED FILMS
Left Handed Films was founded by Academy Award winner Riz Ahmed with a mission of stretching culture through telling fresh stories in bold ways.  In early 2021, it was announced that Left Handed Films had signed a first-look TV deal with Amazon Studios and hired former AMC exec Allie Moore to oversee production and development. THE LONG GOODBYE, a short film produced by Left Handed Films and written by/starring Ahmed, won the 2022 Academy Award for Best Short Film (Live Action). Left Handed Films also produced Jonas Poher Rasmussen's FLEE, which made history as the first movie to earn Oscar nominations for Best Animated Feature, Documentary Feature and International Feature. . In 2020, the company produced MOGUL MOWGLI, directed by an exciting new voice in Bassam Tariq, which won the Fipresci International Critics' Prize at the Berlin Film Festival, was nominated for a BAFTA Award for 'Best British Film', and received six British Independent Film Awards nominations, with the film taking home 'Best Debut Screenwriter' for Ahmed and 'Best Music'. Left Handed Films currently has a wide-ranging slate of upcoming projects including an adaptation of EXIT WEST for Netflix in partnership with the Obamas' Higher Ground Productions and Joe and Anthony Russo's AGBO, a reimagining of HAMLET, and the comedy series THE SON OF GOOD FORTUNE for Amazon alongside Lulu Wang's Local Time.